Pontiac Cast Iron and Aftermarket Valve Sealing
We get many questions regarding the intake seal styles on cast iron and aftermarket heads. Pontiac factory cast iron heads came with different styles of sealing such as valve stem o-rings and positive locking valve stem seals. We also machine cast iron heads to accept the same style as aftermarket heads which accept the positive locking valve stem seals. Below are images of each style to help you identify which style you have.
---
Cast Iron Head- O-ring Style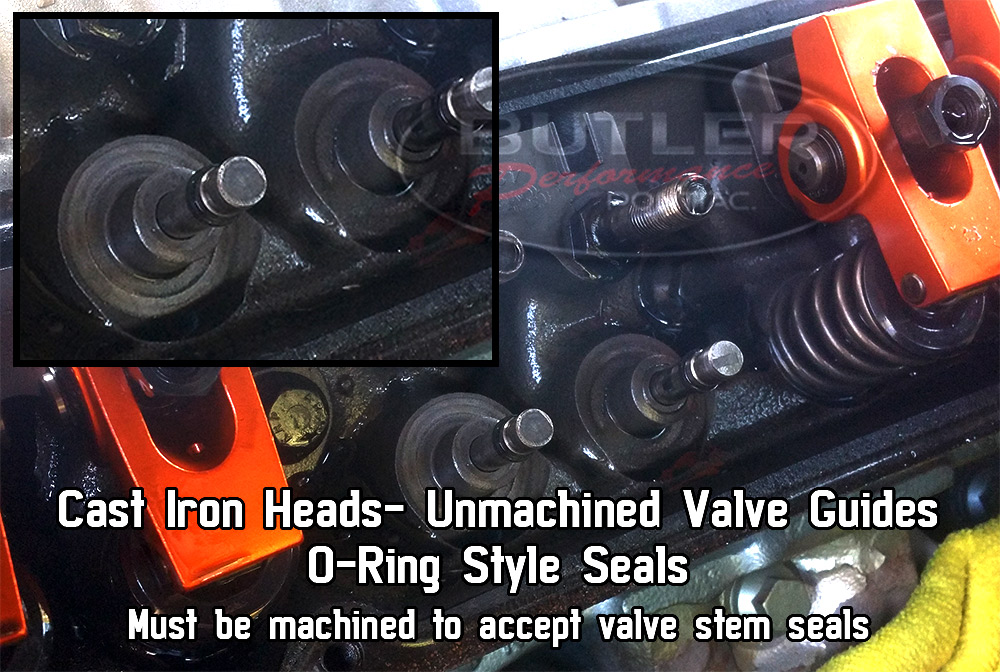 These heads take an o-ring to seal the valves. Factory valves have a groove below the lock groove for the o-ring. When using an aftermarket valve we recommend having the boss machined to accept valve stem seals. See the section below where we can machine the factory valve guide boss and install bronze valve guides so they can accept .500 dia valve stem seals. When using an o-ring with aftermarket valves, the o-ring can be pushed down against the top of the guide but will not seal as efficiently as a tradional seal.
---
Cast Iron Heads- Valve Stem Seals and O-ring Seals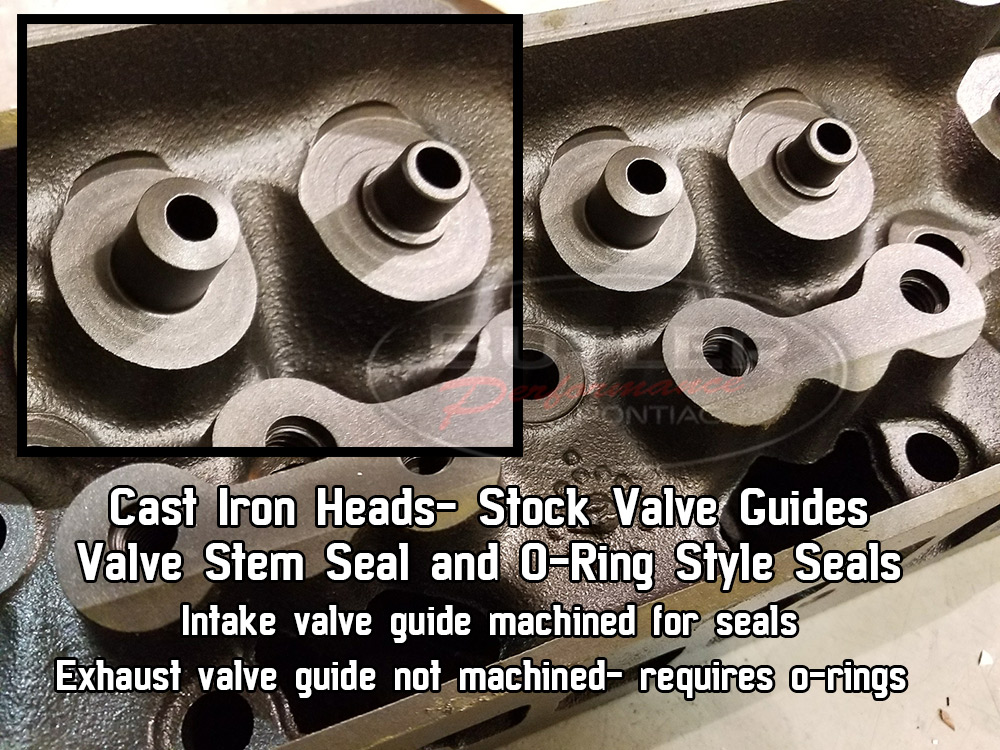 These cast iron heads cam with the intake side machined for valve stem seals and the exhaust side took o-rings. We can machine these where bronze valve guides can be installed that accept valve stem seals.
---
Machined Factory Cast Iron Heads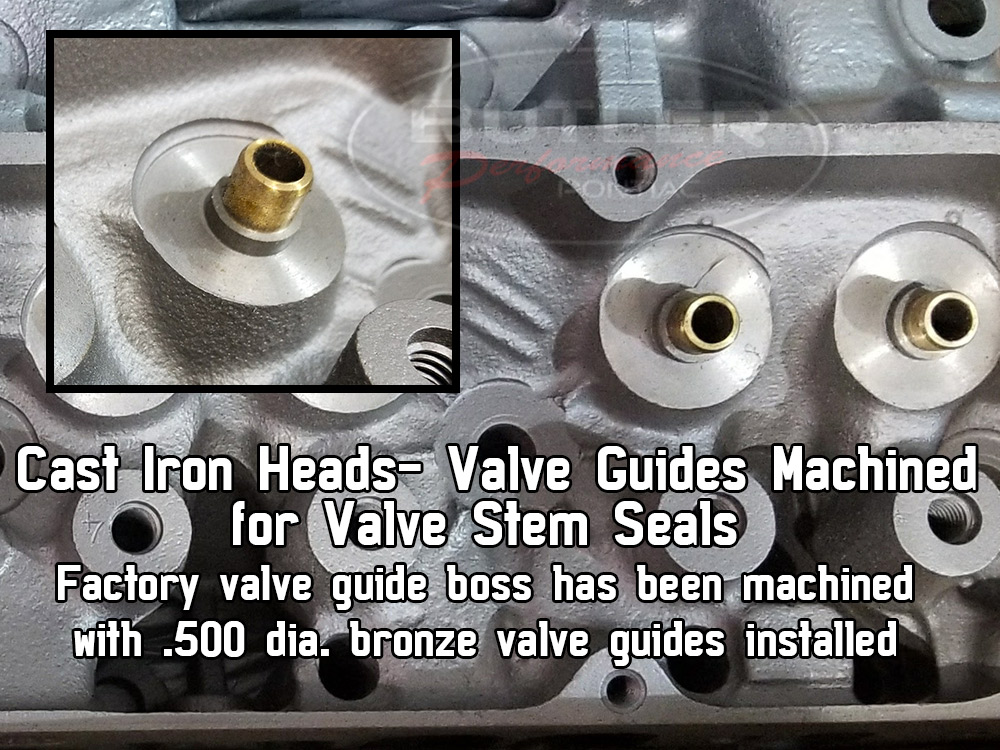 These cast iron heads have had the factory boss machined and .500 dia. bronze valve guides installed to accept the valve stem seals.
---
Bronze Valve Stem Guide Cutaway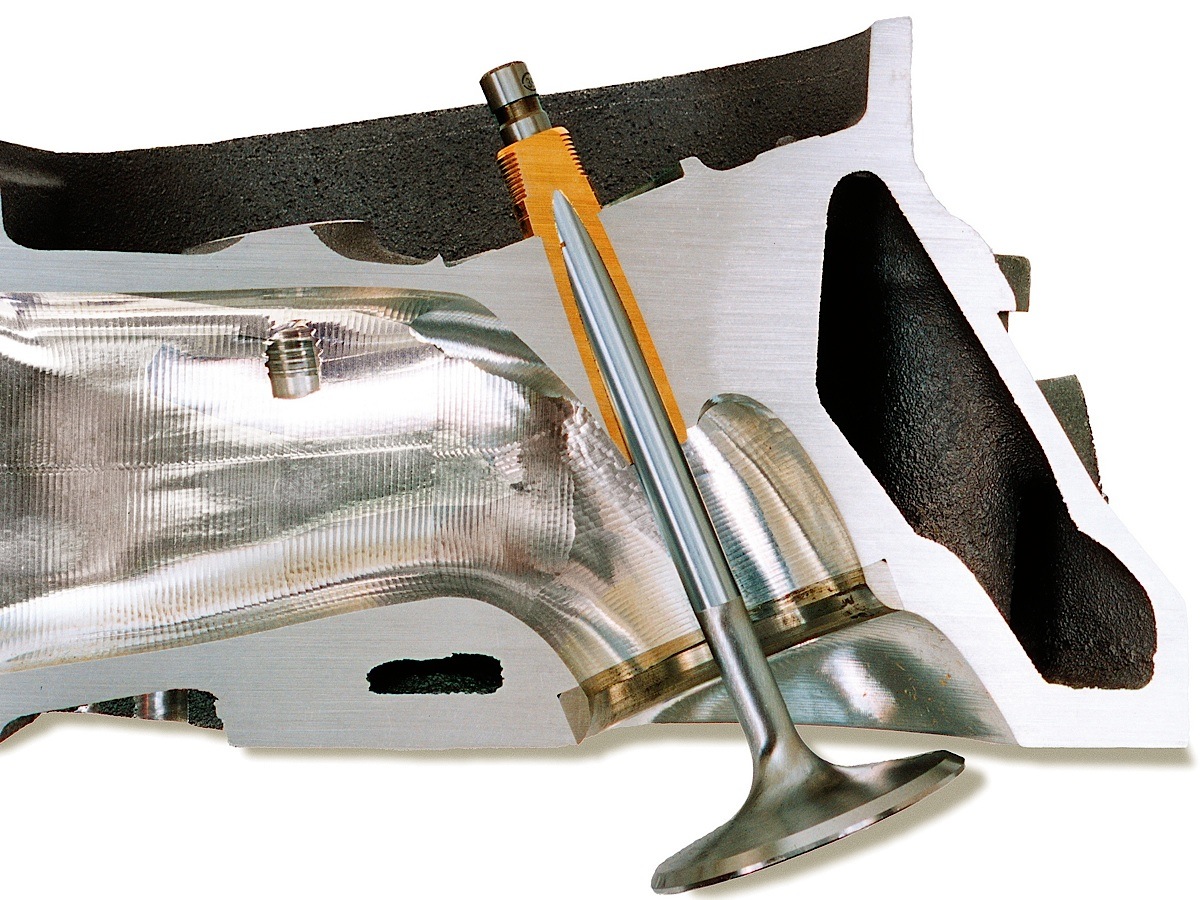 This image shows a cutaway of the bronze valve guide installed.
---
Aftermarket Heads (Edlebrock)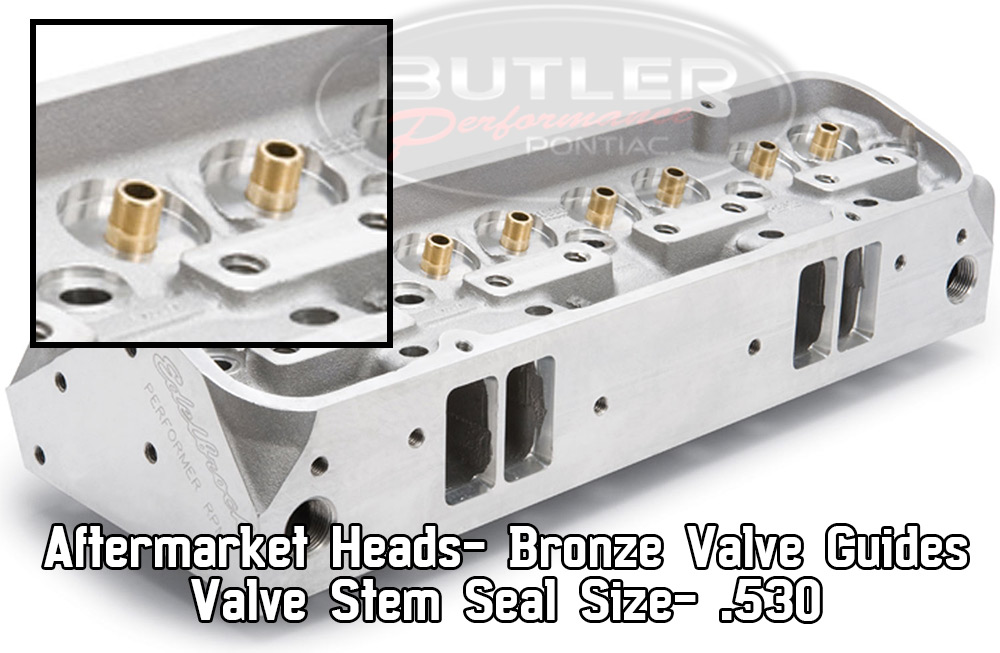 Aftermarket heads. such as the Edelbrock RPM Pontiac Cylinder Heads, have bronze valve guides already machined and installed in the head. No need for additional machine work. They accept .530" dia. valve stem seals